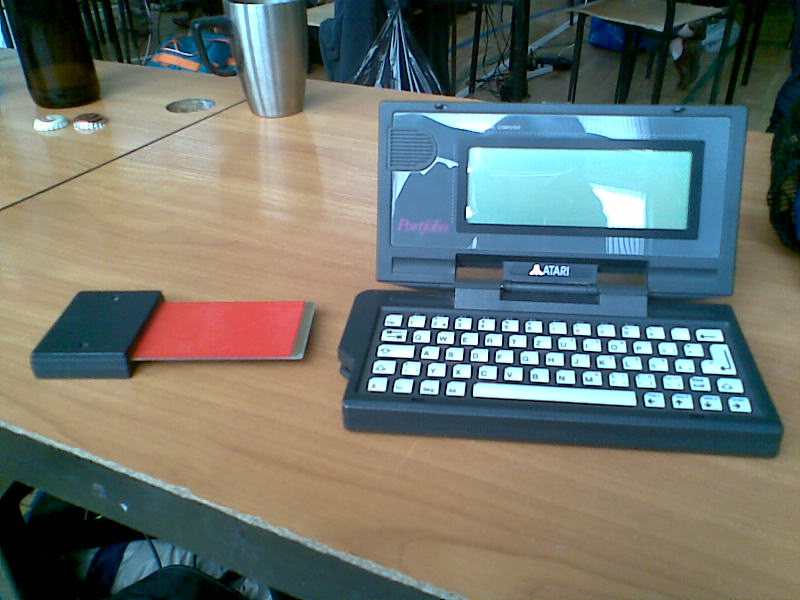 Last weekend the well-known demoscene party was held in Głuchołazy, Poland. Though it's traditionally associated with "big" Atari systems like XL/XE, ST and Falcon, I think it's worth mentioning, that a new Portfolio initiative was born this year. We already have a graphician, musician, hardware constructor, coder and tons of ideas. If we succeed, you'll probably hear about Portfolio once more.
This year, however, we spent the party in a mourning mood, having heard about the death of one of us. Radek "Raster" Štěrba was a "one-man army" in the Atari community - a talented coder, musician and hardware constructor. As if it hadn't been enough, another friend of us - Artur "Jurgi" Jurgawka - has gone on sunday.
We'll never forget you, friends!